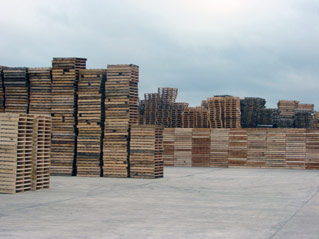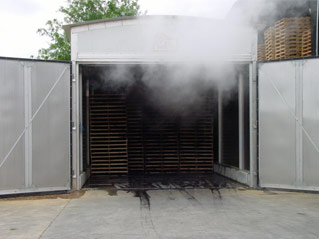 Product Services
New pallets are not all we do at Edwards Wood Products; damaged pallets are not always at the end of their lifecycle. Some damaged pallets can be repaired for continued use to our customers and others that cannot be repaired can be dismantled and chipped for other uses. Pallet Recycling is another way of providing a service to our customers and looking towards the future of our natural resources.
Learn more about our Pallet Recycling service.
Depending on where your products are heading, you most likely need the pallets to be heat treated. At Edwards Wood Products, Inc. that is no problem. We have pallet heat treating capabilities at both of our pallet manufacturing operations and comply with ISPM 15 standards.