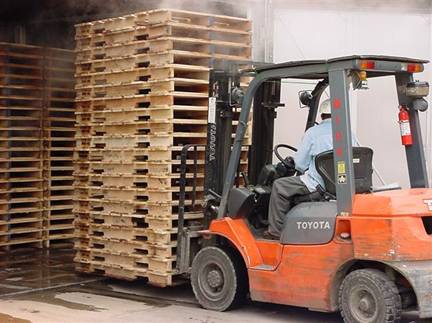 Pallet Heat Treating
Transporting your products overseas, need the pallets to conform to ISPM15 standards and need validation that the pallets are certified Heat Treated? Edwards Wood Products can help.
Always a leader in the industry, Edwards Wood Products became certified for heat treating in August of 2001. We have units at both our Marshville and Laurinburg locations, which are capable of heat treating in excess of 10 million board feet of lumber in pallet form each year.
No matter what aspect of our operations, quality and integrity are still of utmost importance for our customers.
For more information on heat treating regulations click on the links below: