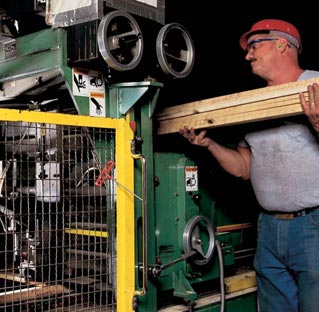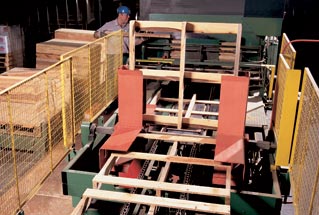 Pallet
Definition: A flat transport structure that supports goods in a stable fashion while being lifted by a forklift, pallet jack, or other lifting device.
Edwards Wood Products manufactures over 85,000 pallets per week. We have fourteen automated state-of-the-art manufacturing lines to meet the growing demand for high volume, quality wooden pallets. By starting with a better grade of lumber we produce a better product. We offer block, stringer, custom pallets and heat-treated pallets. We will stencil, brand or color code your pallets making them ready for use upon delivery. Let Edwards Wood Products help plan, design, build and deliver your pallet today.
Don't forget about Edwards Wood Prdoucts, Inc Transportation Company when you need your pallets delivered. With a fleet of 31 trucks and over 100 trailers, your pallets will be delivered promptly.
For more information regarding our Pallet Operations and what we can do to help, contact us today at 704.624.5098.
edwards Wood Products Pallets are a USDA Certified Biobased Product. For more information, go to http://www.biopreferred.gov