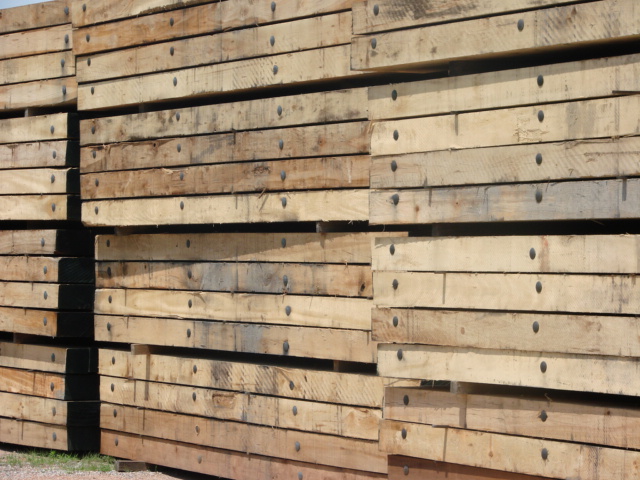 Crane Mats
Specializing in High Volume Bulk Sales
Crane mats are designed to provide a foundation, a base, from which construction cranes operate.

Oftentimes, when construction takes place in inhospitable landscapes that are difficult for cranes

to navigate, quality crane mats are brought in so that the crane has a solid foundation to rest on.
edwards Wood Products offers a wide variety of quality Crane Mats produced from various species. These species include mixed hardwood, Hickory and Oaks. These mats are built on site by experienced employees, working hard to meet our customer's needs.
edwards Wood Products manufactures over 650 crane mats per week at our Marshville, NC facility. We use 1" bolts and produce exposed bolt mats with all washers and nuts always countersunk. We have rail car access and our own fleet of trucks to ensure we can deliver the best crane mats to our customers whenever and wherever needed.
Crane Mat Sizes
Thicknesses

6" - 8" - 10" - 12"

Widths

4' - 5'

Lengths

8' through 20'
Let edwards Wood Products provide your Crane Mats for you.
Sales Contact
Steve McEwen
P.O. Box 219
Marshville, N C 28103
Send Mail
Phone (704) 624-3658
Fax (704) 624-6812